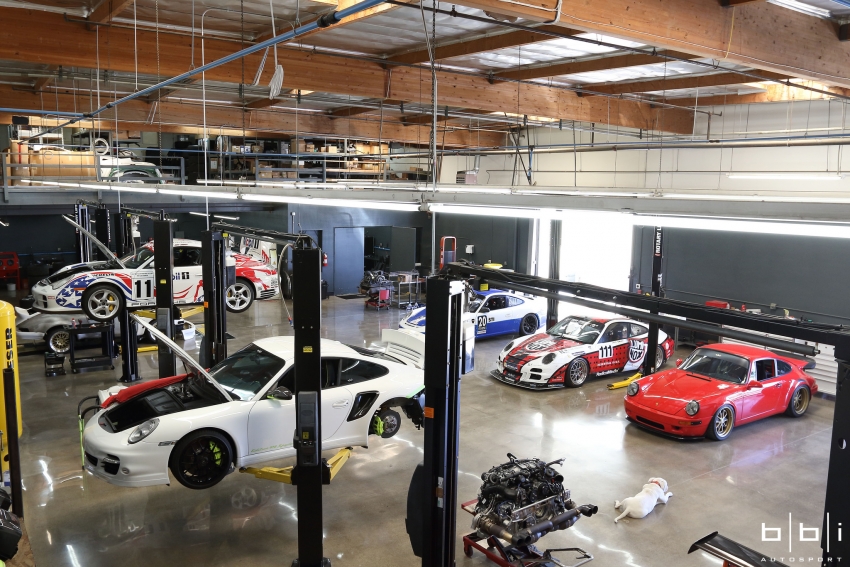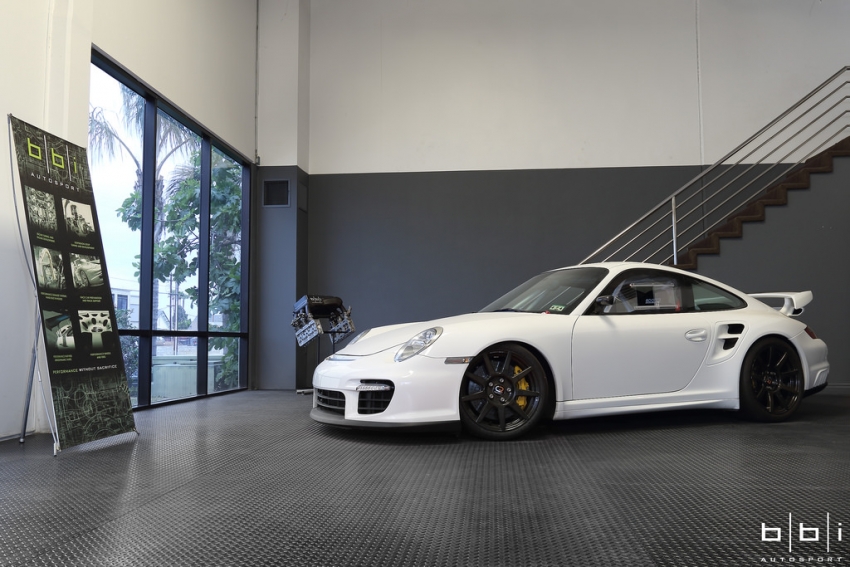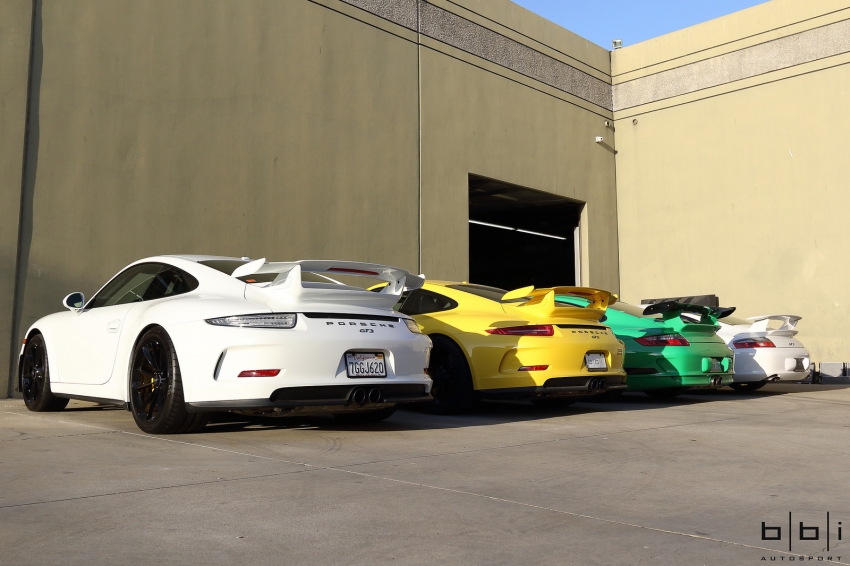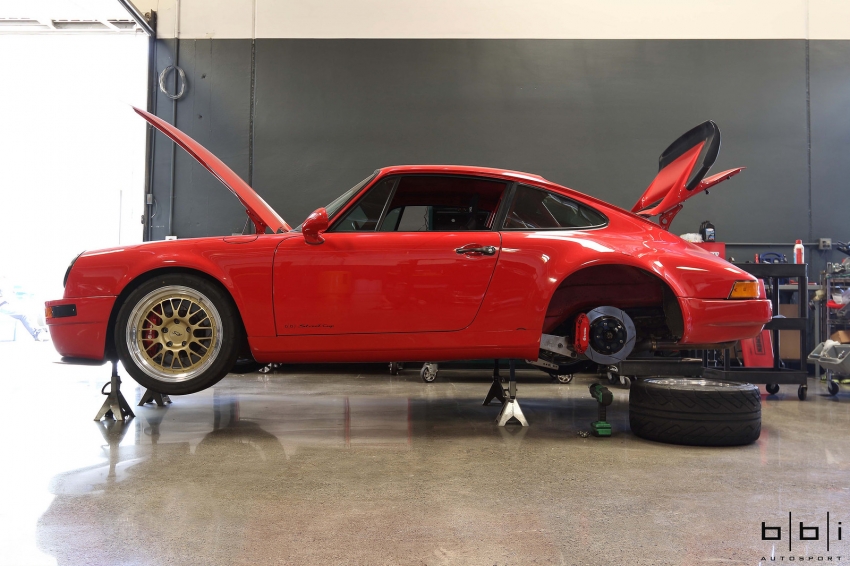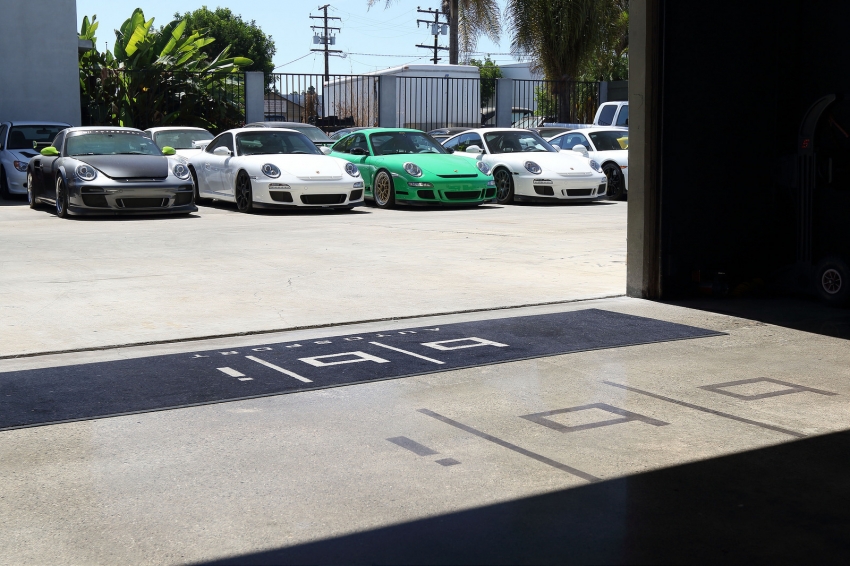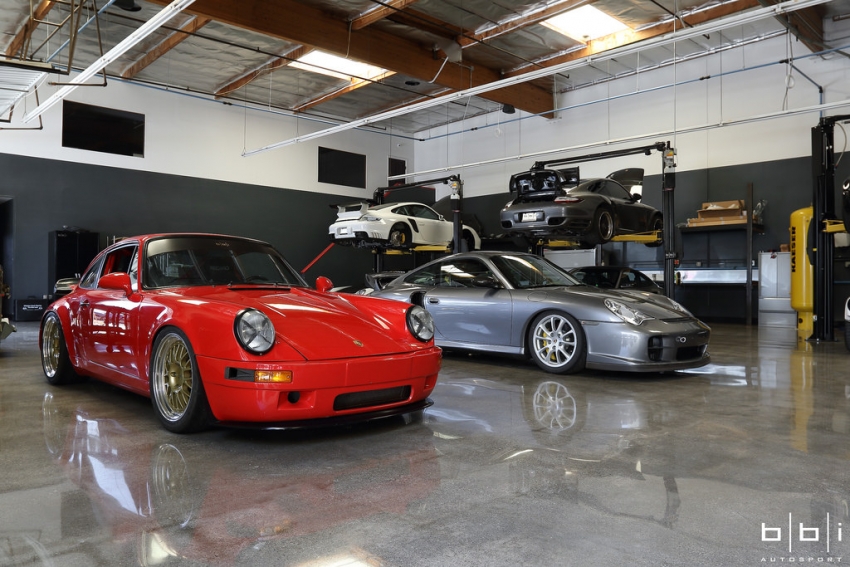 BBi Autosport was founded in the summer of 2005 with the mission of bringing artistry and craft to the Porsche tuning industry. With over 30 years of combined motorsport history, BBi's operation is truly unique. From hand-built hard goods and to an in-house engine program, ultimate street cars to championship-winning GT3 Cup Cars, BBi is equipped to handle any build.
Racing traditions run deep here at BBi Autosport. As the company's founder and technical director, Betim Berisha has worked in Racing for many years at prestigious events like the 24 Hours of Lemans and 24 Hours of Daytona. First for Fordhal Motorsport working on their GT3RS and Saleen S7 in ALMS and Grand Am series, Alex Job Racing on their ALMS GT3RSR, J3 Racing working on their GT3RSR and then Porsche Motorsports North America as their dyno tech an supporting Porsche teams at ALMS, Grand Am, Speed World Challenge events. Sharing the same passions, most of BBi's support and shop staff have also previously worked for other motorsport programs.
BBi Autosport is proud to present the Street Cup line of performance upgrades Porsche vehicles. With years invested in development and testing, this comprehensive package includes engine, exhaust, safety, and suspension upgrades that will elevate the Porsche driving experience beyond the already impressive factory performance levels. Inspired by Porsche's motorsport program, the Street Cup name represents the culmination of our winning experience in professional motorsports and the extensive R&D efforts with our in-house fabrication, suspension engineering, and engine building programs. All of the experience gained with our successful racing background combined with state-of-the-art materials and the highest quality manufacturing have yielded a performance package upgrade worthy of the Porsche name.
In addition to offering our own BBi branded upgrades, BBi also proud to be an authorized dealer and technical partners for IPD Plenums, Cobb Tuning, CSF Radiators, Sabelt, Recaro, Brembo, BBS Wheels, Montegi Racing, Forgeline Wheels, Carbon Revolution, OS Giken, KW Suspension, Ohlins, Eibach, and many other high aftermarket performance brands. Our close relationship with these automotive industry leaders allows us to recommend the correct combination of upgrades to ensure full optimization of your vehicle. Upgrading and modifying vehicles is passion that grows from within. The entire staff at BBi is extremely passionate about improving vehicles performance in every category. Our factory certified trained technicians are able to professional install all types of performance upgrades including but not limited to:
Exhaust Systems
Brake Systems
Suspension Components
Forced Induction Systems
Engine Upgrades
Safety Equipment
Aerodynamic Upgrades
Mount & Balance Wheels & Tires
Make Specialization
Audi, BMW, Porsche
Online Retailer
Retailer / Installer
714-843-0200
Huntington Beach
,
CA
92647
United States
Mo
9AM - 6PM
Tu
9AM - 6PM
We
9AM - 6PM
Th
9AM - 6PM
Fr
9AM - 6PM